Dick Valentine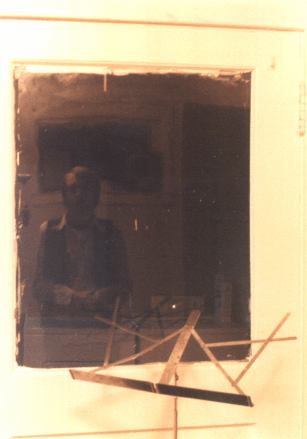 Saxman, flutist, percussionist, etc.
Improviser, composer, sound poet.
World traveler, photographer, visionary.
Dick was featured saxophonist with Seattle's beloved avant jazz quartet Far Corner 2003-13. Also a founding member and featured saxophonist with Al Hood's Berkeley quintet Shadow 1982-85.
Many musical projects and experiences, which ought to be listed here, resume-like. In Autumn of 2019 I had the privilege to tour Siberia with Dennis Rea's band Terrane. That was a highlight, to put it mildly!
Before Covid-19 stuck everyone at home by themselves, Dick worked with Seattle's 30-year-old improvisation workshop, the Frog University Players, founded by Al Hood.
Also, in the good old days of 2015-early 2020, Dick curated every First Tuesday of the Month at the Spite House concert venue. Those presentations have gone to an all-on-line format for the forseeable.
---
One of these days, this website will present writings, music, images, and code that document Dick's work in improvisation, healing sound, imagery, software, digital media, experimental formats and novel sonic materials. For now here's a quick sketch of the artist as a getting-older man:
Education and Experiences


Studied with Joe Henderson for a while, also with Al Hood. Met and played with a few greats once or twice, I guess.



Music, Improvisation, Performance

I get in a session now and then
But these are tough times for that!
Someday, this will be a nice list of works or evidence that works exist ;-)




Computers, Digital Imagery, Fractal Geometry, and Chaos


Someday I'll explain a lot more about my excursions into fractal geometry and chaos theory and maybe post some recorded examples of original computer-generated compositions.


---
---
Commission Dick for arranging, composing, recording and intrumental support on Twine.
---